The Wide Lens Leadership Collective is a virtual leadership group coaching program rooted in conscious and strategic leadership principles. As a member, you will have an executive coach and a group of other leaders you can trust as your "personal board of directors" – individuals you can lean on for advice and support on any given leadership or organizational challenge you find yourself in. Please note there is currently a wait list for enrollment.

What Is Group Coaching?
Group coaching is a powerful peer action learning process that offers a collaborative way to get feedback, diverse perspectives, and learn from the experiences, insights, contributions, and advice from others in similar roles with similar challenges.
Group coaching accelerates the growth of an individual leader and the organizations they lead in a number of ways, including:
Promotes strategic and productive communication skills
Builds learning agility and growth mindset
Supports leaders through change and VUCA challenges
Develops self-awareness
Improves team functioning and collaboration
Develops leaders as coaches
Provides accountability and accelerates goals
Deepens creative, strategic, and systems thinking
Develops interpersonal skills and emotional intelligence
Inspires strategic navigation through organizational power dynamics and political contexts
Provides a supportive, confidential community of like-minded leaders
Benefits of Joining the Wide Lens Leadership Collective
Action Learning: You work through real work-related challenges in a group setting, with the benefit of being able to explore the challenge from multiple perspectives and interpretations.
Economical: You get the benefits of ongoing leadership development at a lower cost than individual 1:1 executive coaching.
Community: Members count on one another. This group is more than just a place to network and members share much more than business cards – they share their challenges, needs, direct feedback, referrals, and resources in a confidential setting.
Practice: Many opportunities to practice coaching, listening, presenting, questioning, connecting, and exploring through the group format.
Accountability: With the support of a coach and the group, you will be held accountable to reaching the goals you say you want to achieve.
Executive Coach: A skilled coach and facilitator leads the group to ensure all members participate equally, problems are approached with open exploration, accountability is held, interaction is productive, and the ground rules and goals of the group are met in each session.
Melissa Eisler, MA, PCC is an executive passionate about supporting leaders on their growth journeys toward greater impact, fulfillment, and success. She is known for her warm and motivating way of challenging her clients, uncovering their blind spots, and holding them accountable for designing and sustaining meaningful change. You can read more about her background, experience, and approach here.
Who
Members are high achievers who are hungry to grow their leadership style, savvy, and capacities. If you are looking to develop more accountability, leadership presence, and systems and strategic thinking, this group is for you. 
What
Membership into the Wide Lens Leadership Collective begins with a one-year commitment, and is renewed monthly thereafter. We meet once each month over zoom, with asynchronous homework, accountability checkins, and 1:1 meetings in between group sessions. You will also be invited to join the group on Slack so that you can support one another in a consistent setting. As a group, we also journey together through interactive leadership exercises, discussions, guest speakers, and more.
Why
Leadership can be lonely, and it can be difficult to get candid feedback from those who work for and with you. That is where the power of group coaching shines. Past and present members have noted that the most valuable reasons for joining the group are:
Being part of a community of like-minded leaders who have your back and know your business and career
Structured accountability
Deep connections with others at the same place in their careers/businesses
Motivation to up-level your career and keep growing
An opportunity to work through challenges, push boundaries of what is possible, and uncover blind spots with support of an executive coach and a group
When
Registration is currently closed as the group is at capacity. Please fill out the form below or email Melissa to get on the wait list to join the next cohort!
*Confidentiality Note: Every group has a set of bylaws, which includes a commitment to confidentiality. This is an essential component of creating a safe place for vulnerable sharing and exploration.
Fill out the form to join the wait list for the Wide Lens Leadership Collective, and be notified when registration opens.
I've gotten value in every dimension of my role as CEO
"The changes I've made in my role of CEO over the last six months with Melissa's help have been really tremendous, and I would not have been able to make all the progress I made without her support as my executive coach. My ability to problem solve, build confidence and courage, level up my mindset, and initiate difficult conversations transformed while working with a coach. I've gotten value in every dimension of my role as CEO — from the relationships I have with my board, to defining my leadership values and living them, to structuring my team and org chart, to tackling bigger challenges that seemed insurmountable just six months ago. I have appreciated the recommended readings, the thought partnership, the probing questions, the perspective, and I now have a whole set of tools I can lean on for support. I definitely see a major difference in who I was six months ago and who I am now in this role, and I'm looking forward to a continued partnership with her as my executive coach."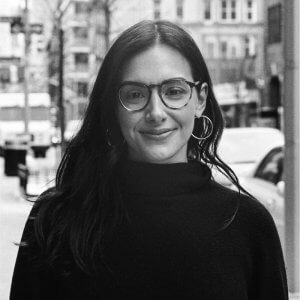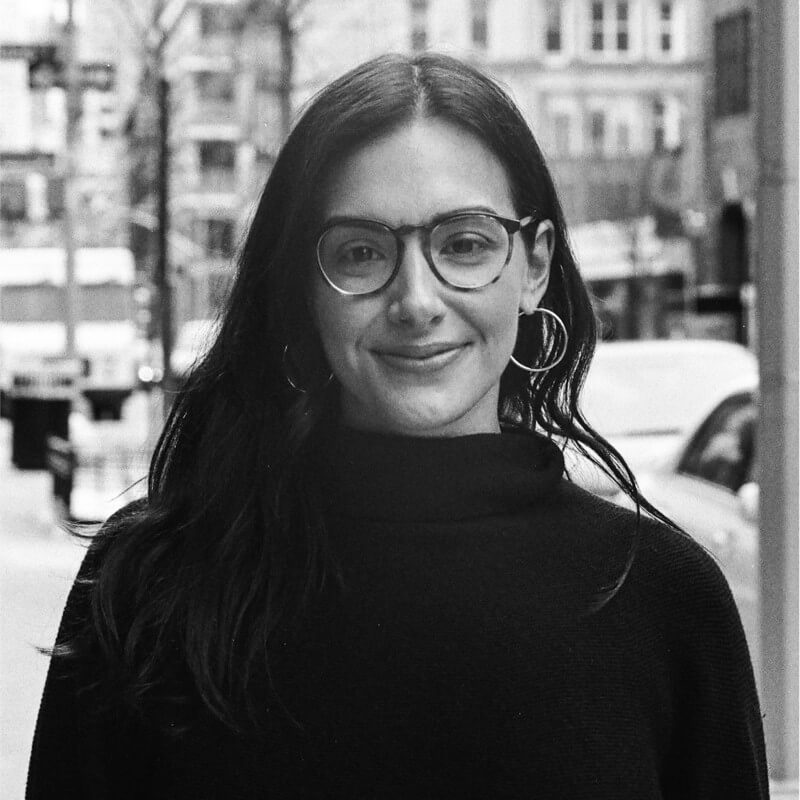 Jaclyn Pascocello
CEO at Heywear / New York, NY
Join our monthly newsletter!
If you're an executive, leader, or entrepreneur, you'll love the monthly newsletters — featuring tips and reflections on leadership development and stress management in the modern world. Join the 5,000+ leaders who have it delivered straight to their inbox each month.