Melissa has led workshops, presented keynotes at conferences, facilitated team-building sessions, led offsite retreats, sat on panel discussions, and facilitated group coaching programs on topics related to leadership development for over a decade. She is a skilled facilitator for in-person and virtual settings.
Topic include:
Resilience through change
Psychological safety
Strategic communication skills
Active listening
Developing a culture of feedback
Mindful leadership
Leadership presence
Leading through VUCA times
Mental fitness
Emotional intelligence
Communication for collaboration and accountability
Overcoming imposter syndrome
The coaching approach to leadership
Creating clear and productive agreements
Strengths-based team building
Leadership style
Overcoming burnout
Workplace wellness
Goal setting
Get in touch to discuss the needs of your audience, and we can customize a workshop, offsite, or keynote for your organization!
Sample Conference Talk: Leadership Presence - July 2018
You can get a feel for how Melissa leads sessions and interacts with the audience in this video, where she led two one-hour sessions for court leaders at the National Association for Court Management (NACM) annual conference in in Atlanta, GA. The title of this talk was Cultivating Greater Leadership Presence with Mindfulness, and the conference theme was Mind the Gap: The Power of Active Engagement.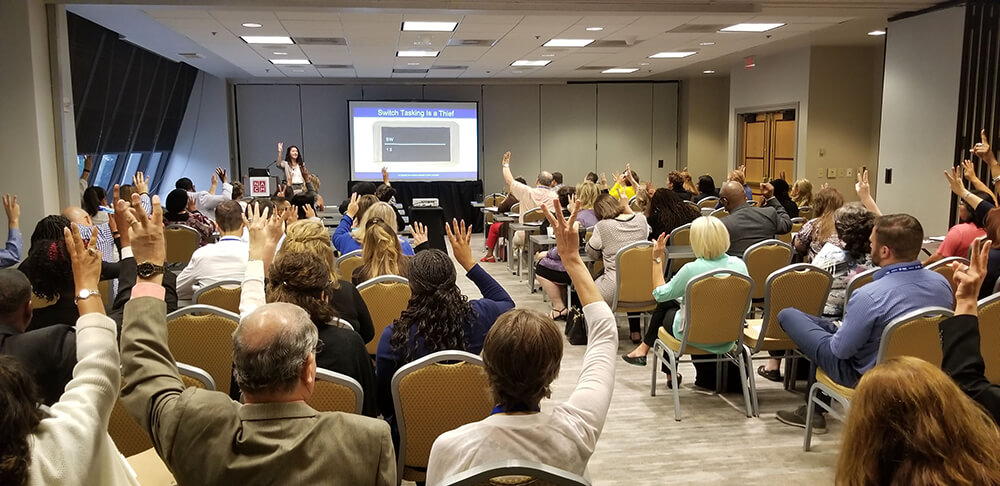 Get in Touch
Fill out this form so we can schedule you for a free introductory executive coaching session!
Everything you share is strictly confidential.
Get in touch
Everything you share with me is strictly confidential.
Join our monthly newsletter!
If you're an executive, leader, or entrepreneur, you'll love the monthly newsletters — featuring tips and reflections on leadership development and stress management in the modern world. Join the 5,000+ leaders who have it delivered straight to their inbox each month.