My gratitude goes out to everyone who offered the kind words; it has been a privilege working with each of you.
Please note, I offer my clients complete confidentiality and often sign Non-Disclosure Agreements. I post the below with the level of permission granted.
I've gotten value in every dimension of my role as CEO
"The changes I've made in my role of CEO over the last six months with Melissa's help have been really tremendous, and I would not have been able to make all the progress I made without her support as my executive coach. My ability to problem solve, build confidence and courage, level up my mindset, and initiate difficult conversations transformed while working with a coach. I've gotten value in every dimension of my role as CEO — from the relationships I have with my board, to defining my leadership values and living them, to structuring my team and org chart, to tackling bigger challenges that seemed insurmountable just six months ago. I have appreciated the recommended readings, the thought partnership, the probing questions, the perspective, and I now have a whole set of tools I can lean on for support. I definitely see a major difference in who I was six months ago and who I am now in this role, and I'm looking forward to a continued partnership with her as my executive coach."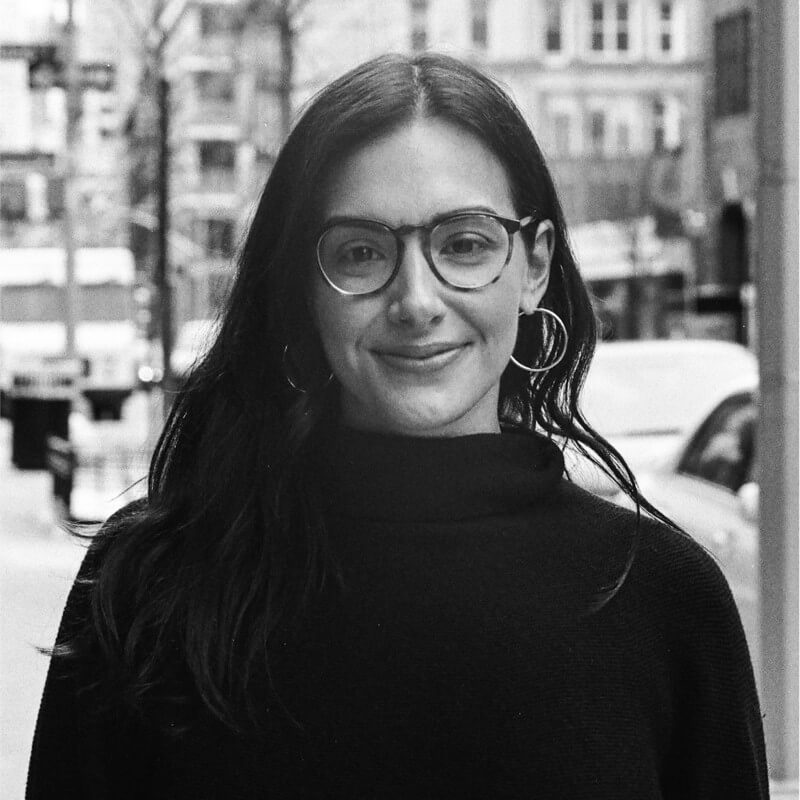 Jaclyn Pascocello
CEO at Heywear / New York, NY
Structure and follow-ups continually make me see things with a fresh perspective
I was fortunate to find Melissa in an early stage of our start-up, when my role began to shift from doing the work to overseeing the work. I sought a coach with the sense I'd been feeling confined in my leadership approach for given situations, but then circumstances would change and the issue would resolve. But it wasn't until working with Melissa that I actually addressed some of the root learnings I needed to develop past that phase and into a place where my leadership style can flourish alongside our rapidly growing team.
As someone who hadn't worked with an executive coach, Melissa's structure and follow-ups continually make me see things with a fresh perspective, but they also make me squirm a bit in precisely the way one should be when you are out of your comfort zone and addressing important questions. She is wonderful at helping develop through problem-oriented collaborative sessions, but most of all has a finely honed ability to drive accountability and consistency in your leadership development. My cofounder and I also did a program together, led by Melissa, and that has been wonderful for our work relationship in building communication and trust. I feel really fortunate to work with Melissa and highly recommend her as a partner for leaders at many stages of their business and career.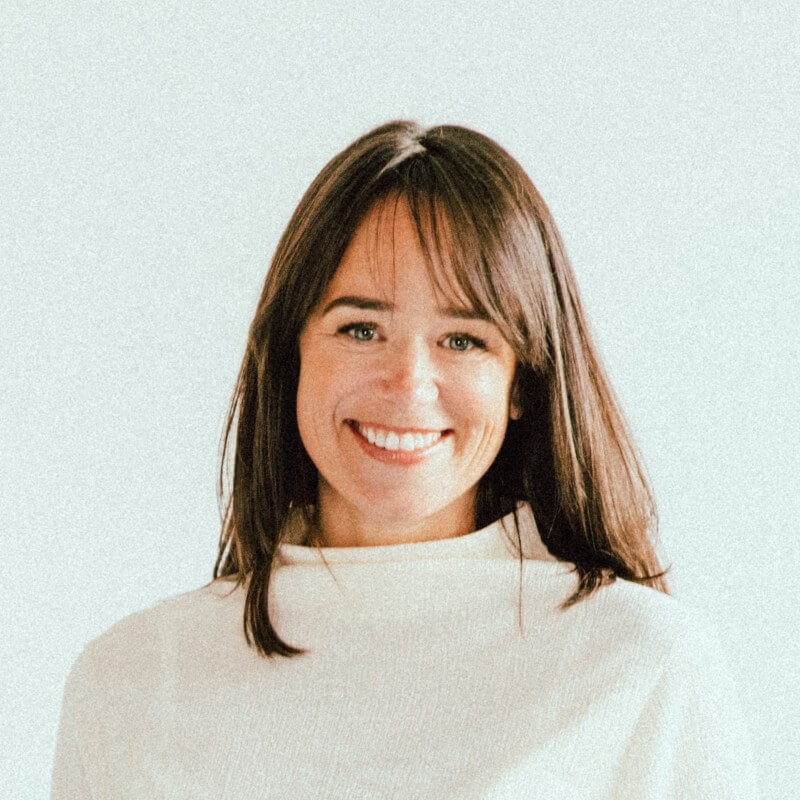 Emily Onkey
Co-founder and Chief Marketing Officer at Aplós / New York, NY
ROI on our work together would be more than a 10x return
"Melissa has been a phenomenal executive coach to work with, and I think any executive that gets the opportunity to work with her, will be pushed to be the best version that he / she needs to be — for both themselves, and for their entire organization. Back in December 2021, with our company's growth trajectory, I saw I was out of my depth in knowing how to be a CEO, and how to build out methods of accountability and build out a team. I realized I needed help, and started interviewing executive coaches. On my sixth interview, I met Melissa, and I immediately noticed she was different… If I had to put an ROI on our work together, it would be more than a 10x return on the company's financial investment, as I don't think we, as a company, would have made as many strides as we have on building a team and trusting one another, if I had not hired Melissa as my coach. I feel more confident in continuing to improve relationships within my team and improving our culture. There are simple, yet powerful, initiatives and habits that Melissa and I have outlined that I take on a daily basis. Our weekly check-in surveys provide an opportunity for me to reflect on my highs and lows of the week. As the Founder & CEO of a rapidly growing company, Melissa has helped me grow from the "Chief ExecutION Officer" of The 5th Ingredient, to learning to trust my team and starting to walk down the path of an actual CEO. I highly recommend Melissa as a coach to anyone that wants a safe place to openly work through issues and find a person that you can trust!"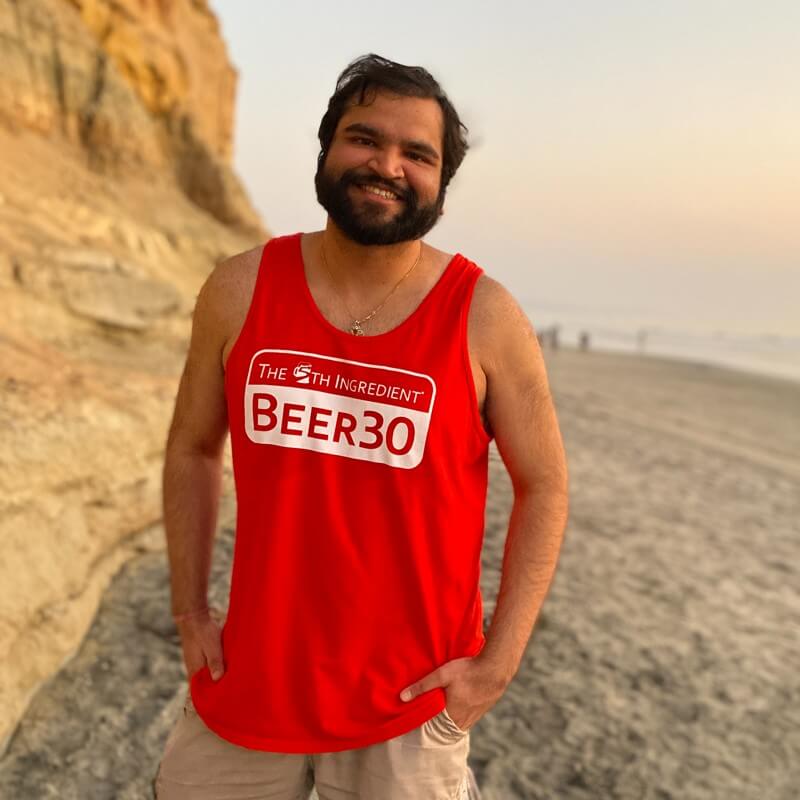 Pulkit Agrawal
Founder & CEO at The 5th Ingredient / Miami, FL
Professional, thoughtful, compassionate, and has a wealth of tools
"I'm an executive coach myself, and I hired Melissa to be my executive coach to help me clarify my goals, grow my business, and deal with stress and burnout. She is a consummate professional, thoughtful, compassionate, and has a wealth of tools for any situation. She helped me clear the noise and avoid distractions in my life, create more healthy and sustainable habits, focus on the priorities that matter, and take the leap into some new opportunities. I would highly recommend Melissa to anyone looking to develop more structure, balance, and mindfulness in their lives, and to develop as conscious and compassionate leaders."
Eric Weiss
Executive Coach & Podcast Host / San Diego, CA
Provided invaluable advice on managing a team
"I worked with Melissa as I transitioned into the role of CEO at my company, LitLife. Melissa provided invaluable advice on managing a team, business development and internal systems and structures at a time when I really needed the support! Working with Melissa was more than just a check-in. She pushed my thinking and ensured that my working style was taken into account when we made plans – everything we did was tailored to my authentic style of leadership, which allowed me to integrate all my learning in a sustainable and ongoing way. I highly recommend working with Melissa to gain clarity, move your work forward and gain an accountability and thought partner along the way!"
Talia Kovacs
CEO at LitLife / New York, NY
Uncover deeper cognitive blockages
"Need to make objective progress? Melissa Eisler can help you do that and more. Melissa supported me over a 6-month Executive Coaching program starting in January 2020. I initially started with her to keep me accountable to my specific personal goals and to help me improve in my role as Director of Marketing Operations at Confirm BioSciences, but I quickly found that working with Melissa would positively impact me more significantly than I had imagined. Melissa's process and ability to uncover deeper cognitive "blockages" help me discover unconscious reasons why I'd historically had trouble achieving many of my plans. During our coaching sessions, she helped me create practices to manage or eliminate my self-inflicted limitations. Melissa truly focused on what I wanted to achieve and helped set me up for success, even after our coaching engagement came to a close. I can honestly say that I have evolved a great deal as a leader, a professional, and in many areas of my personal life. I know I will continue using the lessons and tools I learned for years to come. I'm delighted to give Melissa Eisler my highest recommendation, for anyone with a desire to make positive change and achieve their goals."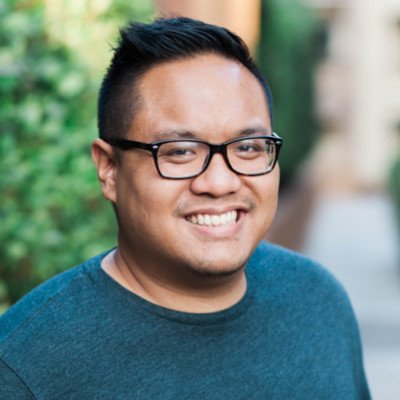 Javier Castillo
Director of Marketing Operations at
Confirm BioSciences / San Diego, CA
Melissa led an engaging session on leadership at our annual conference
"Melissa led an engaging session on leadership at our annual conference for the Women's Leadership Council – and it was a huge success! We have gotten wonderful feedback and favorable comments on her session and hope to have her back someday."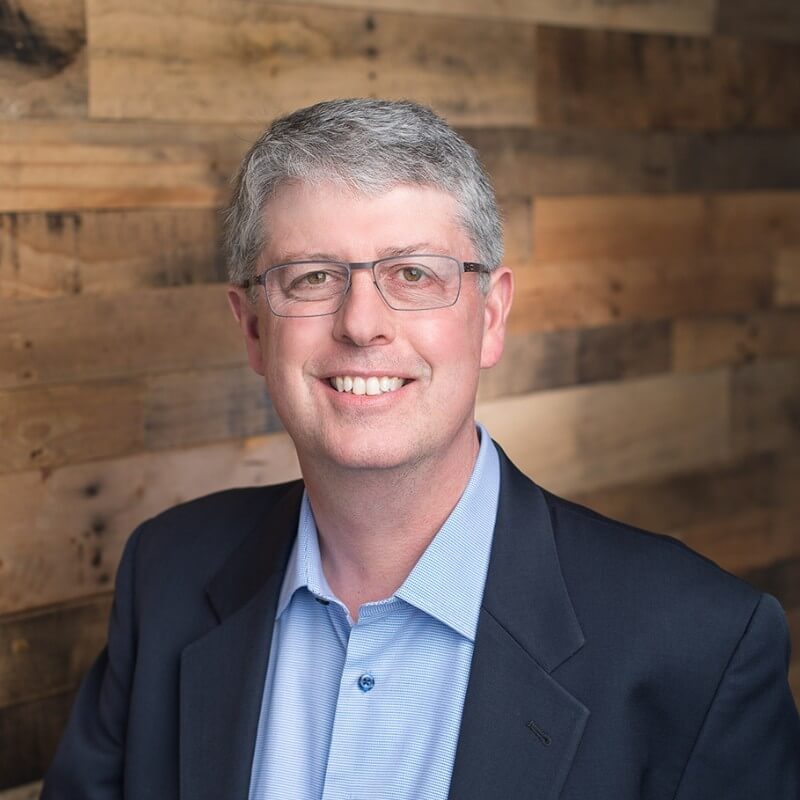 Brent McClendon
President & CEO at National Wooden Pallet and Container Association (NWPCA) / Alexandria, VA
Melissa really has a knack for helping me focus
"Melissa – Thank you! Thank you! Thank you! I am so grateful to have connected with Melissa – my coaching engagement was very productive and positive. When I hired Melissa, I was feeling stuck in my career and had a number of important decisions before me. After only three months with Melissa, I was not only able to make those decisions but also feel really good about them. One of the challenges I was dealing with was second guessing the decisions I was making, which kept me feeling stuck in a "hamster wheel". Now I have tools to productively work with my negative thoughts and transform them into something more positive. I also learned how important my physical body language is in my reactions and behavior, and how to become more aware of it. Melissa really has a knack for helping me focus on whatever issue is really going on, and prodding me to come up with a tangible solution or ideas or tools that I could follow or use. She made me focus on what was most pressing in the moment, and then held me accountable to what we discovered and planned together. Overall, I'm feeling more positive and accomplished and although I am pausing for now, I am sure I'll work with Melissa again in the future."
Vidya Rao
Product Leader at Meta / San Diego, CA
Helped me step into a new higher profile role with confidence
"I have had professional coaching in the past but recently found myself in need of a refresher. I hired Melissa to help with a career transition and she did not disappoint! She helped me step into a new higher profile role with confidence, gaining both visibility and authority as well as a better sense of my own career ambitions. In just a few short months, I can proudly say that I've accomplished my goals as well as established a trajectory for the future. I've embraced my new role as a leader of a larger team by running more effective meetings and focusing my team members' strengths to advance projects. As a bonus, I also was able to develop and maintain a new exercise routine with Melissa holding me accountable. In just 7 sessions, my confidence, leadership skills, and team dynamics have come a long way and I'm so grateful for that rapid progress. Melissa was quite attuned to picking up on things that need to be discussed and holding me accountable to my high-level goals. I'd definitely recommend her as a leadership and executive coach."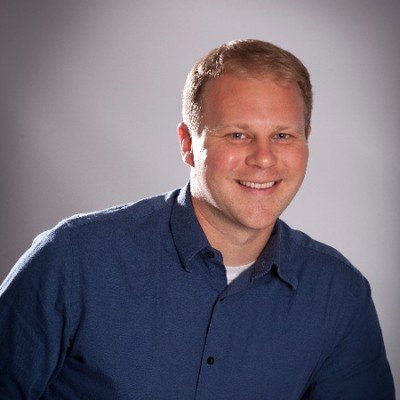 Richard Myers
Associate Director at Takeda Pharmaceuticals / San Diego, CA
Melissa helped me develop the courage to have the difficult conversations
"I have worked well with Melissa in previous organizations, so when I was facing large-scale changes and important decisions in my career, I knew I wanted to hire her as my coach. In just three months, Melissa helped me develop the courage to have the difficult conversations (that I had been avoiding) with my team members, design a framework to make high-stakes decisions, create and respect my own boundaries, and learn to approach challenging situations with curiosity and an open mind – which has been incredibly impactful in my work and relationships since then. Melissa also helped me create and maintain smarter schedules so that I could make more progress on my personal business. Our coaching engagement also happened to be during the COVID-19 pandemic, and I was struggling with the amount of uncertainty in my life (and in the world), which she also helped me move through in a healthier, lighter, more positive way. If you're looking to make tangible changes in your business and career, I highly recommend working with Melissa as your executive coach."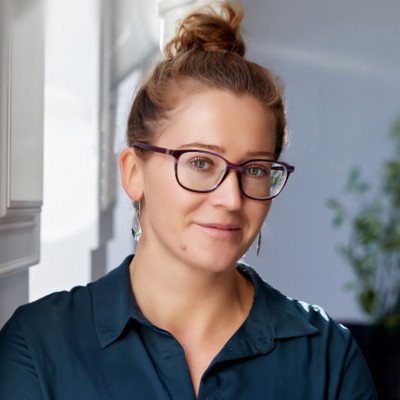 Katerina Suchkova
Product Leader at 15Five and Business Owner / San Diego, CA
Stress-relief techniques for my high-stress job
"Melissa is awesome! I have been working with her as my leadership coach for four months now, and she has helped me tremendously already. She has helped me communicate my thoughts and feelings more clearly with my family, which has bettered my home life. She has helped me with stress-relief techniques for my high-stress job. She has also helped me with body and facial positioning in order to be sure that my tone over the phone and in person is read in a way so I build trust with my clients. I have seen positive feedback in all areas she has helped me with so far, and again, it's only been four months! Hire her!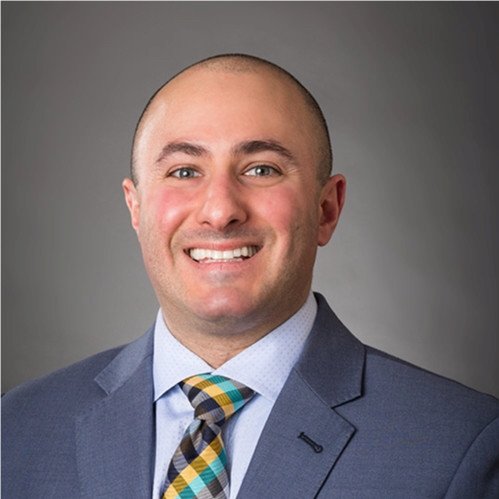 Greg Tanzer
Senior Managing Director at First Republic Bank / Boston, MA
Words cannot express how wonderful Melissa is to work with
"Words cannot express how wonderful Melissa is to work with! Melissa has helped me gain insight on what I really want to do as I progress in my career and helped me develop skills that I need as a business owner and leader. Before Melissa began her coaching career, I reported directly to her for 4 years at the Active Network where she challenged and pushed me to gain confidence, think outside the box, and fine-tune my skills. Her management style motivated me to hone my skills and work my way up in the company. When I found out that Melissa was transitioning into leadership coaching, I immediately reached out to her. Melissa helped me get clear on the steps I needed to take in order to take my business to the next level, and we worked on developing my motivation, morning routine, and confidence, which were holding me back in my career. She is not afraid to push you and help you achieve success. Melissa held me accountable and helped me see the positive in areas that I was once scared of in my career. I'm on a better path now, and I'll partner with Melissa again. Working with her has been such a wonderful impact on my life, both professionally and personally."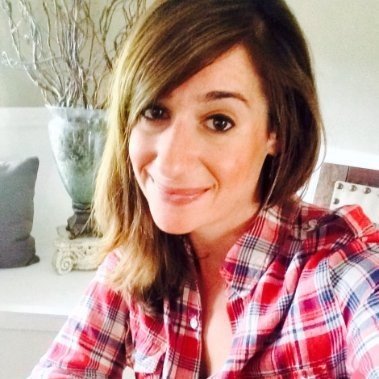 Fara Rosenzweig
Head of Content at ManyChat / San Francisco, CA
Major transformations in how I lead my team
"Since I started my work with Melissa, I have experienced some major transformations in how I lead my team. My employees are all gushing about how I've changed and become more effective. She has helped me see things … see myself and my role and how I interact with others differently. She's REALLY good and I'm so glad I have her as my coach!"
Henry R.
Senior Director at Infusionsoft / Phoenix, AZ 
I've learned to manage the overwhelming stress
"Over the five months I've been working with Melissa, I've gotten clarity on what's most important to me in life and how I should be spending my time and energy. I've made a decision about the direction of my career and feel confident about where I'm heading. I've also learned to manage the overwhelming stress that used to be pervasive in my life. Overall, I feel happier and more at ease in my life and my career."
Austin M.
Entrepreneur / Boulder, CO
She asked powerful questions
"Melissa was very helpful in helping me get on track with my personal and professional goals. She asked powerful questions and got me thinking about the challenges I've been struggling with in a new light. Our succinct sessions gave me the nudge I needed to get motivated!"
Lucy M
General Manager / Miami, FL
Get in Touch
Fill out this form so we can schedule you for a free introductory executive coaching session!
Everything you share is strictly confidential.
Get in touch
Everything you share with me is strictly confidential.
Join our monthly newsletter!
If you're an executive, leader, or entrepreneur, you'll love the monthly newsletters — featuring tips and reflections on leadership development and stress management in the modern world. Join the 5,000+ leaders who have it delivered straight to their inbox each month.