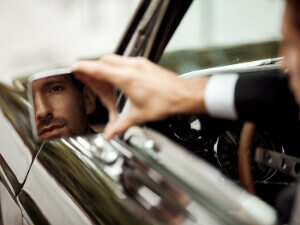 Self-awareness is the cornerstone to strong leadership. If you are a leader, you must be aware of where you fall short if you are to close the gap between where you are and where your organization needs you to be. Because you cannot fix a problem you are unaware of, you have to be proactive about discovering your blind spots. Here are 10 ways to gain a more complete picture of who you are as a leader.
Read More
Join the monthly newsletter!
If you're an executive, leader, or entrepreneur, you'll love our monthly newsletters.
Melissa is the founder and principal executive coach at Wide Lens Leadership. As an ICF Certified Executive Coach with a Master's degree in organizational leadership, Melissa has coached hundreds of leaders ranging from C-suite to entrepreneur, from Fortune 500 companies to startups, and across diverse industries. She is passionate about supporting leaders and teams on their growth journeys toward greater impact, more collaborative teams, and stronger results.